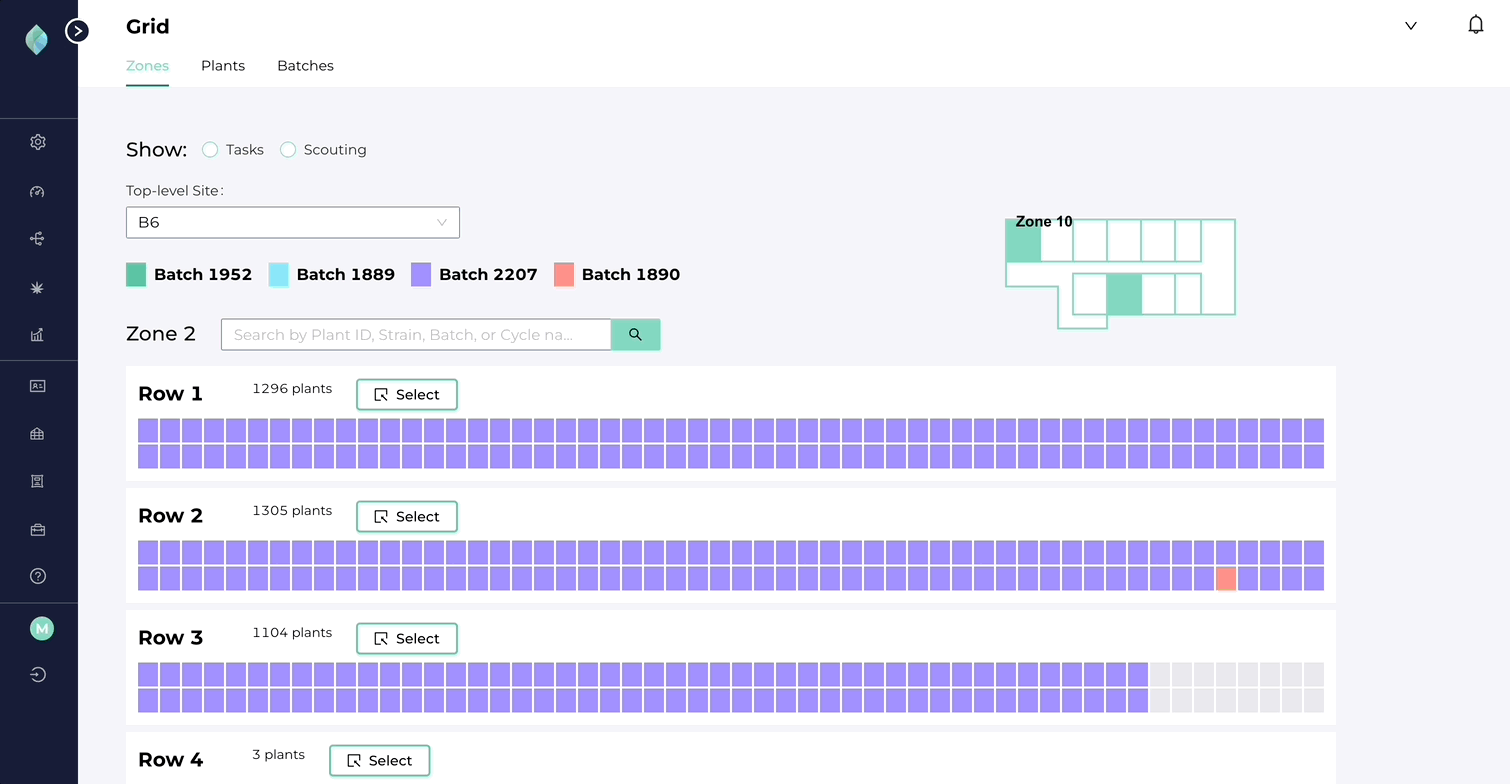 DENVER, CO (May 10th 2023) – Growlink , a leading innovator in smart agriculture technology and IoT solutions for the Controlled Environment Agriculture industry, today announced the acquisition of FloEnvy, a developer of cultivation management software designed to optimize performance at greenhouses and indoor farms. The acquisition marks a significant milestone for Growlink as it expands its product and service offerings to help growers maximize yields, improve the quality of crops and minimize resource waste through cutting-edge technology and data-driven insights.
Growlink's proven track record in developing advanced controlled environment systems, coupled with FloEnvy's expertise in cultivation workflow optimization and data-driven decision-making, will create the most powerful smart farming platform in the industry that caters to the needs of both small and large-scale growers. "Our mission at Growlink is to provide growers with complete control over their facilities and crops from a single system," said Ted Tanner, CEO of Growlink. "By integrating FloEnvy's technology, we add critical workflow management and data analytics functions to our platform which will significantly enhance our ability to help growers monitor, control, analyze and predict their grows anytime from anywhere."
The acquisition will enable Growlink to offer a wide range of innovative solutions that seamlessly integrate environmental controls, crop management and workflow optimization tools, allowing growers to make more informed decisions based on real-time data. This holistic approach to smart agriculture will ultimately improve crop quality, yield, and resource efficiency, benefiting both growers and the environment.
With the acquisition, thousands of Growlink customers will be able to access plant and inventory tracking through a real-time integration with Metrc, the leading cannabis seed-to-sale system used in over 20 states. Growlink users will be able to identify the exact environmental variables that impact their harvest performance, dramatically simplifying data analysis and reducing the time users spend on post-harvest number crunching. In addition, the real-time Metrc data will be analyzed by Growlink's machine learning system, allowing growers to implement control strategies with a click of a button to increase yields.
FloEnvy Co-Founder Michael Gu will take on the role of (VP of Product & Engineering) for Growlink and oversee the process of integrating the software from both companies. " I've always imagined what could be possible by combining our cultivation management software with industry-leading facilities controls technology. With Growlink, that now becomes a reality," said Gu. "This unique approach to smart farming is a first in the industry and combines environmental controls, workflow automation and real-time data collection that will dramatic improvements to crop quality, yield, and resource efficiency, benefiting both growers and the environment."
Several new features, including Metrc Integration, Plant Batch Tracking, and Harvest Analytics, will be available to growers on the Growlink platform this Summer. To learn more about the company's plans for development, rollout and future innovations, join Ted Tanner and Michael Gu for a live event on LinkedIn on May 30th 2023.
About Growlink
Founded in 2015 in Denver, CO, Growlink is the global leader in the development and implementation of smart agriculture technologies and IoT solutions trusted by over 1,200 farms across the world. The company's platform unites precision facilities controls with powerful cultivation analytics in a single system that empowers growers to continually improve quality, yield and the bottom line through insight-driven automation. To learn more about Growlink, visit our website at growlink.com. To receive updates on Growlink's latest news and features, join us on LinkedIn at linkedin.com/company/growlink/, or on Twitter (@growlinkcontroller) or Instagram (@growlinkcontollers).
About FloEnvy
FloEnvy is a pioneer in agricultural workflow management and data analytics, providing growers with the tools and insights they need to optimize their operations and maximize yields. FloEnvy's intuitive platform offers a suite of features that streamline crop management, automate labor-intensive tasks, and generate actionable data, allowing growers to make smarter decisions and improve overall efficiency.