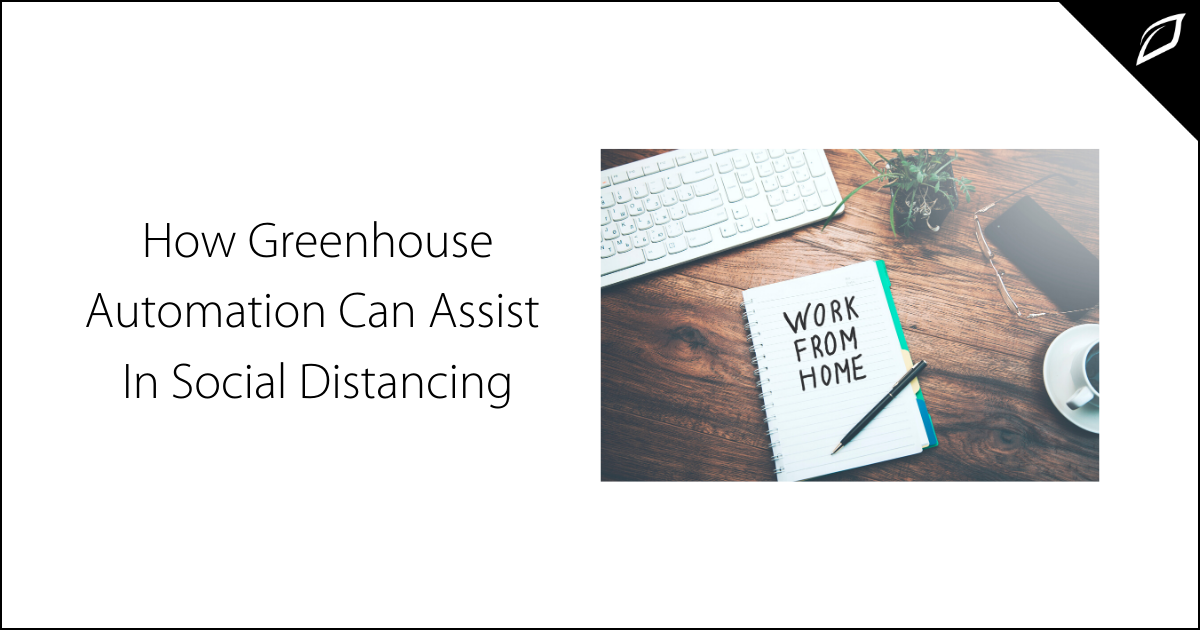 Unless you've been living off the grid for the past month, you're probably aware that the effects of the Covid-19 virus have changed our world as we know it. More and more companies are sending employees home to help stop the spread of the virus. This has led to uncertainty and leaves business owners searching for ways to manage without staff.
And while everyone struggles to deal with the new 'normal,' there is a slight silver lining for Greenhouses in automation. Greenhouse automation can allow grow operators to monitor and control crucial environmental factors such as heat, humidity, irrigation, CO2 levels, light levels, and ventilation.
Automated controls help to ease the burden and challenge growers face having to manage every single environmental factor without a fully staffed operation. Automatic controls can be fully integrated into every aspect of your greenhouse. Automation will keep your environment attuned to the needs of your crops without the need for continuous physical adjustment. You can build consistent and predictable cycles that maintain an ideal growing environment. And most automation systems have remote access via an app. Besides being able to control the key functions of your business remotely, there are other benefits that automation brings to the table. Let's examine some of the other benefits of greenhouse automation.
Saves Precious Resources
With the uncertainty of the future, saving resources is one way greenhouses can reduce costs. One of the most significant benefits automation can provide is the ability to reduce overall production costs. An integrated automated system does require some upfront costs, but the long term savings are worth it. An automated system will ensure your operation is working as a cohesive unit, which will save precious resources and money.
Combats Environmental Risks
Quality automation systems can assist growers in locations where the climate can be restrictive for growing. Take garden centers for example. They need to ensure they have quality products available for the upcoming season. Automation enables you to grow your product on your terms, no matter what Mother Nature is doing outside.
Customization
You can automate your greenhouse systems according to your preferences. There are several options available from simple automation solutions to more complex, fully integrated systems. For now, a smaller grower may wish to start by automating just a few critical systems to accommodate for the lost labor. The good news is that automation can always be adjusted as needed.
Automation helps with the challenges of managing and maintaining an ideal growing environment. Still, to ensure the system works as efficiently as possible, it's essential to perform regular system checks and preventative maintenance. It's recommended that you review your controls over time, noting previous trends to determine the parameters you should set for the next season.
Regardless of the reason you're considering greenhouse automation, there are plenty of positive aspects to being able to access your grow operations automation remotely.
Automation in growing rooms is incredibly important as we look ahead at uncertain times. So while we all adjust to the changes in the world around us, let's find compassion for our fellow humans, and hope that greenhouse automation will help continue to feed the world.