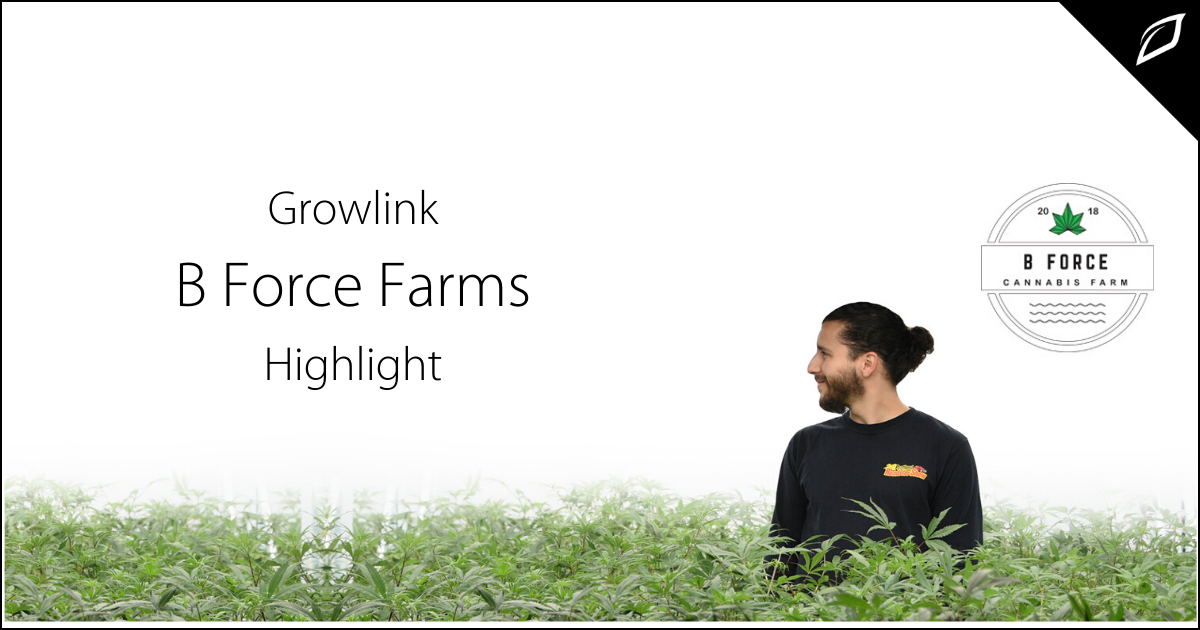 Recently, our very own Account Executive Jim Stephens went on-site in the great pacific northwest to visit one of our favorite customers, B Force Farms. Located in Hillsboro, Oregon, it's a small town that grows some big buds. Jim came to town to do a site follow up and ensure that the recently installed Fertigation system was functioning correctly on the B Force cannabis farm, and to make sure owner Kirby Marcellini was satisfied.
B Force Farms is a leading cannabis consumer products company that operates a pharmaceutical standard cultivation and production facility and farm in Oregon. Their farm and production facility was built from the ground up to create, cultivate, package, and distribute some of the highest-quality cannabis products on the market.
Jim was impressed with advancements and growth that has taken place at the farm in the two years they've been doing business together. "It was really great to see the system being used to its full potential. Those were some of the healthiest, happiest plants I've seen in a while!" Jim commented after touring the facility.
Kirby Marcellini was equally happy with the symbiotic nature of the relationship. "I am happy to report that the (GrowLink System), is exceeding our expectations. This system not only perfects the nutrient recipe and feeding system, but it is almost error-proof (It's like "feeding for dummies") It takes the guesswork out of everything, eliminates human error, and saves time. This allows my team and I to focus on other important tasks. It is accurate, efficient, and the ability to control it remotely is convenient and gives me peace of mind. This is revolutionary in the cannabis industry."
"Plus, let me not leave out the amazing customer service. The responsiveness provided by Ted and your company provides the additional reassurance needed when working with such an innovative product. The 7pm returned call on Sunday, without a doubt, sets your business apart..." enthused Kirby.
We're thrilled to get such outstanding praise from one of our customers. B Force Farms is continually developing new ways to increase the effectiveness of their cannabis production process to produce the highest quality flower. At Growlink, we're thrilled to see one of our customers flourishing with the assistance of our system, and fanatical support.