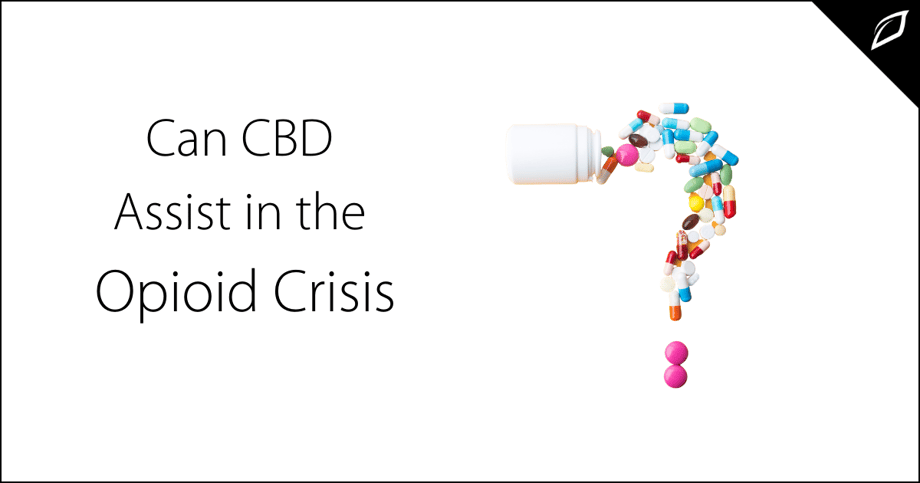 The opioid crisis unfolding in America has already taken the lives of almost a million people in the US alone. This is why doctors and patient advocates are fighting for access to CBD in the fight against the opioid epidemic.
From addiction to prescription medications to heroin, fentanyl, and other synthetic opioids, chronic misuse of prescription and non-prescription opioids become such an issue that in 2018, the Department of Health and Human Services declared it a public health crisis in the United States. Since this declaration, numerous organizations and programs have tried to solve the country's opioid crisis to no avail. With almost 130 Americans dying daily from opioid-related causes, several studies have pointed toward Cannabidiol (CBD) as the answer Americans need.
The ability of medical cannabis to ease pain is well-documented; many chemotherapy patients receive physician recommendations for marijuana to ease the pain and reduce nausea experiences as a result of their treatment. Because it is non-psychoactive, CBD oil is a safe compound that does not induce euphoria upon use. It is for this reason, as well as other factors, that CBD has been found to have no abuse potential by the World Health Organization.
When it comes to helping fight the opioid epidemic, CBD's therapeutic applications are two-fold. First, CBD can help by assisting in getting people off addictive opioids; secondly, cannabinoid can also be used to treat pain that this typically remedied using opioids and other addictive painkillers.
Due to restrictions on both the cannabis and CBD industries, scientific research on CBD as an exit drug or as a treatment for post-acute withdrawal is still developing. However, initial surveys of cannabis users have given researchers a solid sense of CBD's potential applications and efficacy. For example, a study published by HelloMD and Brightfield Group found that more than 30% of CBD users consume CBD to help with chronic pain.
Further, in 2017, Planta Medica journal released a study from the University of Mississippi which found that CBD helps to block the reward mechanism of opioids, which is a critical component of why so many patients develop dependency issues. Theoretically, this discovery shows the potential of CBD to help treat the addiction aspect of opioid use.
An 18-month CBD, THC, and opioid study are currently being conducted by the Albert Einstein College of Medicine and Montefiore Health System; once completed, their research should give us crucial insight into whether CBD helps in the fight against opioids or whether the benefits experienced by patients are a placebo effect.
While we wait for research to be completed, a compelling array of testimonials have been gathered in support of CBD as an exit drug. For example, since the mainstream has discovered CBD, dozens of patient stories have emerged as consumers successfully swap their opioids for CBD. Some of these stories belong to high-profile celebrities and athletes, making them even more compelling.
The opioid epidemic is a nuanced and complex issue, and the need for a solution is more urgent than ever. Fortunately, thanks in large part to the work of patient advocates and the advancements of the medical community, CBD can and will be a part of the solution.