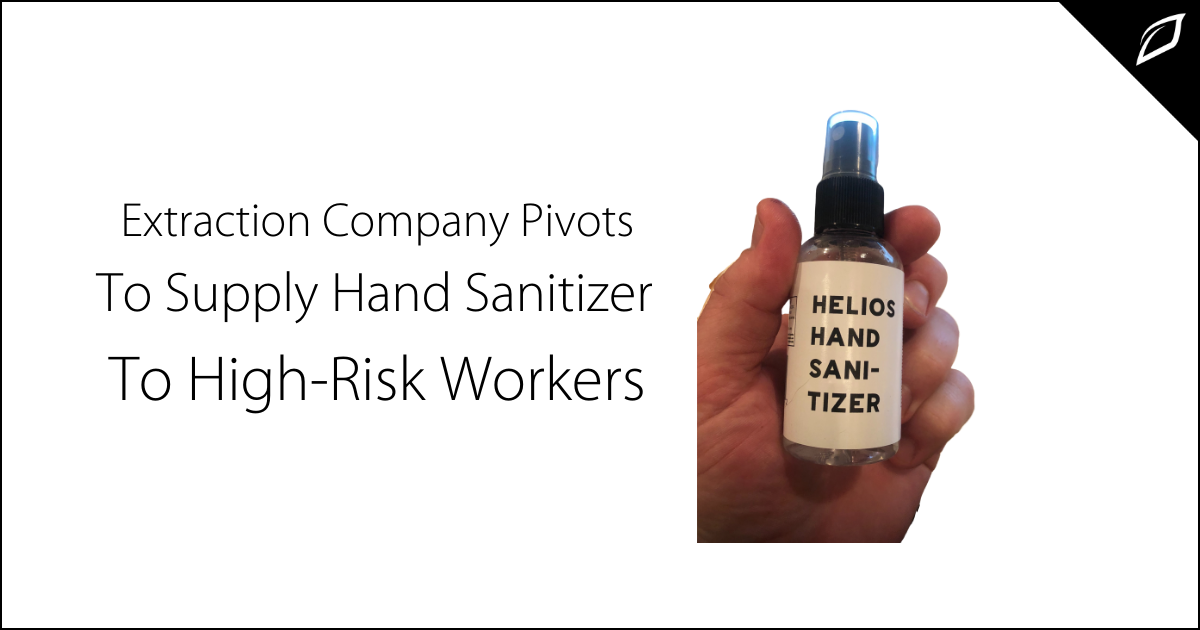 Beyond Asheville, North Carolina's historical landmarks, cultural arts, and breathtaking natural beauty is Brandstracts, LLC, a company that conceived and launched Helios Hand Sanitizer in just ten days in response to Covid-19. Alexander "Axie" Quarrier Blundon, CEO and Co-Founder, has always been an activist. With growing concerns over limited access to hand sanitizer that was once plentiful, he decided to do something about it.
Blundon and co-founder Zebulon "Zeb" Bowles sprang into action. With abundant quantities of denatured ethanol, a by-product from their hemp processing facility, they quickly got to work formulating a hand sanitizer that would be fully compliant, accessible locally, and affordable. Helios Hand Sanitizer was born from their desire to be part of the solution.
Once production was underway, they started supplying it to at-risk locals like postal workers, hospital staff, first responders, homeless shelters and have now begun selling into the distribution network. They are manufacturing 15,000 bottles and started selling to 50 locations, while continuing to provide free bottles to at-risk individuals in the area.
Helios Hand Sanitizer is now available online, as well as for wholesale and distributor orders. They're committed to shipping product from their facility every day to ease the shortage of sanitizers. With a current cost to the consumer of $5 per 2oz spray bottle, Helios Hand Sanitizer is socially responsible and equitably priced for wide distribution.
"When the COVID-19 pandemic showed no sign of slowing and sanitizing products became unavailable, we realized we could easily make a sanitizing product from the ethanol used for extraction at our hemp processing facility. By the time we made our first batch for friends and family, at-risk individuals, and health care workers, demand was through the roof. Helios. God of the Sun - The Best Disinfectant." - Axie Blundon, CEO & Co-Founder, Brandstracts, LLC.
Brandstracts LLC is producing Helios Hand Sanitizer at the company's Asheville, NC facility. In conjunction with Colorado-based partner company AQB, LLC, established in 2016, Brandstracts is the processing and manufacturing division for a vertically integrated organization that manages multiple hemp farms across the Southeast and a growing number of regional, national and international brands, companies and partnerships.
In a realm of uncertainty, it's uplifting to know that there are good people in the world willing to step up, not when asked, but due to an undeniable urge to help others during a crisis.