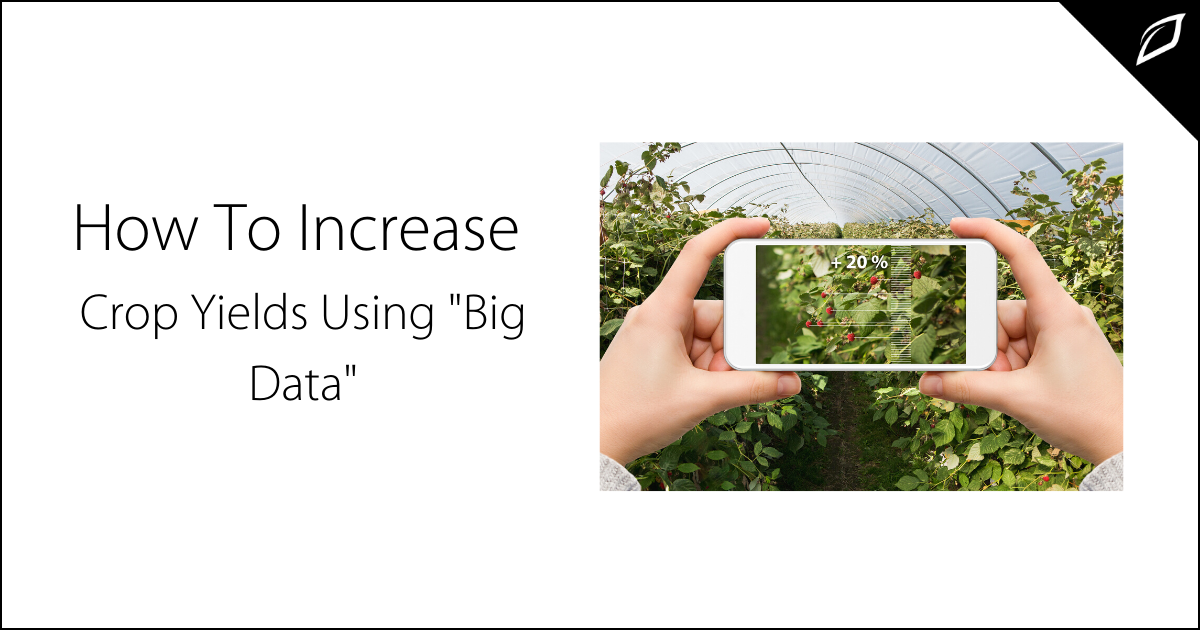 Adopting advanced analytics to improve yield and deal with variables is driving the agriculture analytics market. Big data is making a significant impact on every industry, and now farmers and indoor growers can streamline their operations by creating a 'smart farm.'
According to Reportlinker.com, a major market research organization, global agriculture analytics market size is on track to grow from $585 million in 2018 to $1,236 million by 2023, an annual growth rate of 16.2%.
The sustained growth of the agriculture analytics market is due to rising pressure to meet the global demand for food. However, cannabis growers are also using big data to deploy agriculture analytics solutions and services that can improve their bottom line.
Utilizing collected data, many cannabis growers are transforming data into actionable insights. But before you can analyze data, you need to collect data.
Most greenhouse and agriculture automation systems use sensors to monitor specific criteria. In indoor grows or greenhouses, it's often used for lighting, fertigation systems, climate, etc. For example, when a sensor indicates that the temperature has fallen outside the optimal levels, the automation system is triggered by pre-determined 'rules' to make the necessary adjustments to restore the environment to optimal conditions.
The gathered data is then stored, typically in a cloud-based storage solution, and a rules engine continually learns predicts and adapts. This is machine learning; another way growers can take advantage of the data they continually collect through their deployed sensors. Advanced analytics encourages farmers to evaluate rules performance continually and test new optimizations to increase yields and streamline processes.
Cannabis cultivation companies are increasingly embracing automation and technology to increase their bottom line, especially when it comes to jobs efficiently completed by machines, such as mixing and dispersing nutrients, adjusting temperatures, and turning lights on and off.
As algorithms advance, the need for high costs labor when producing cannabis plants will decrease while growers realize an increase in crop production. The big take away is that the right data-driven system can lower energy costs, create less waste, and yield a higher ROI.