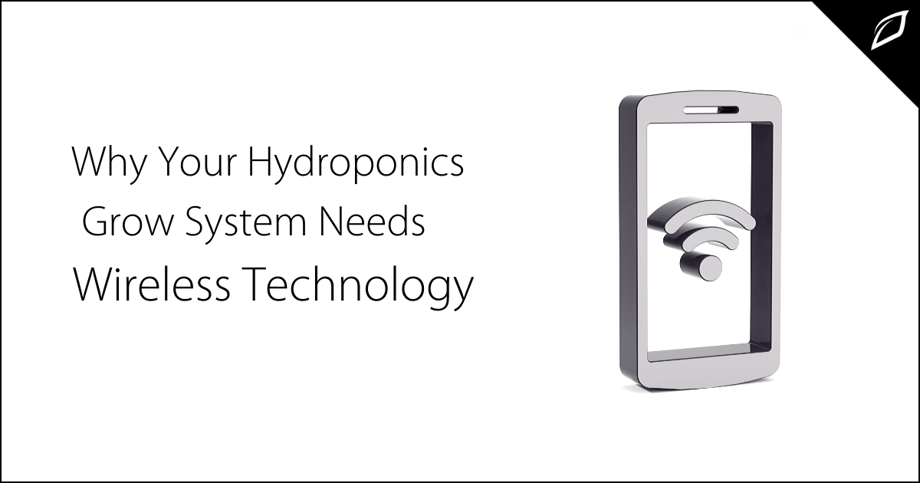 Hydroponic growing has certain inherent advantages. Plants grown in a nutrient solution will mature up to 25 percent faster and deliver up to 30 percent more yield than plants grown in soil. Wireless IOT systems are a key element of achieving these kinds of results.

Driven by the promise of greater control and higher yields, the overall hydroponics market is growing by almost 13 percent each year. Interestingly, the market for technologies in support of hydroponics is predicted to rise at an even faster clip, almost 18 percent a year through 2022. Technology is a primary enabler of hydroponic success, and wireless in particular is a key ingredient.
The Wireless IOT Promise
Hydroponic growing depends on control. As an indoor growing method, hydroponics requires fine management of environmental factors such as heat and humidity. This soilless style of growing depends on careful control of nutrient dosing and water flow.


Wireless IOT connectivity makes it possible for a grower to implement the necessary levels of control without having to be constantly on site. Automation drives productivity in the hydroponic grow, and wireless connectivity is what enables automation, giving the grower the ability to set schedules, receive up-to-the-minute information on grow conditions, and have remote control capabilities.

Wireless IOT systems deliver off-site connectivity, typically via a smartphone app. With the ability to monitor off-site and adjust settings in response to environmental needs, the grower can exercise a high degree of control. Likewise, a system of alerts can be established to automatically signal the grower if conditions need to be adjusted.

Experts foresee wireless IOT technologies becoming the driving force behind the rise of hydroponics and other forms of indoor growing.

"In the future, advanced wireless devices will be the way most indoor growers monitor, log data and control the hardware in their gardens," says one report. "Wireless IOT devices are being used in more and more indoor gardens and greenhouses, and it won't be long until the next generation of gardeners considers them the norm."

What does a wireless hydroponic system require? It's surprisingly simple.
Wireless IOT Basics
The essential wireless IOT system requires only a few components. They may be purchased individually, but it's more common these days for a farmer to acquire a single integrated system that delivers all of the needed elements, in order to ensure a seamless deployment.

At the heart of the system is a wireless controller that pulls data from various sensors and monitors, and delivers it to the end user—typically the farmer with a smartphone.

The system also includes various sensors designed to track environmental factors, such as heat, temperature, and humidity. Other sensors may track pH in the nutrient mix or monitor water levels across the hydroponic grow.

This ability to remotely monitor water quality is of critical importance. In traditional soil-based growing, plants take in nutrients from the earth. Hydroponically grown plants pull their nutrients from enriched water, which must be closely monitored so that nutrient levels never drop too low or rise toxically high.

Setting up a well-regulated hydroponic system can take a lot of time and requires some finesse. Some growers may find the need to constantly monitor and balance pH and nutrient levels daunting, but wireless can help overcome these challenges.

A preconfigured wireless IOT system with all the needed components can simplify the process of getting a hydroponic grow up and running. Over the long term, wireless control significantly eases the management burden, making it possible to achieve positive outcomes while lowering the overall time and effort required to sustain a successful grow.