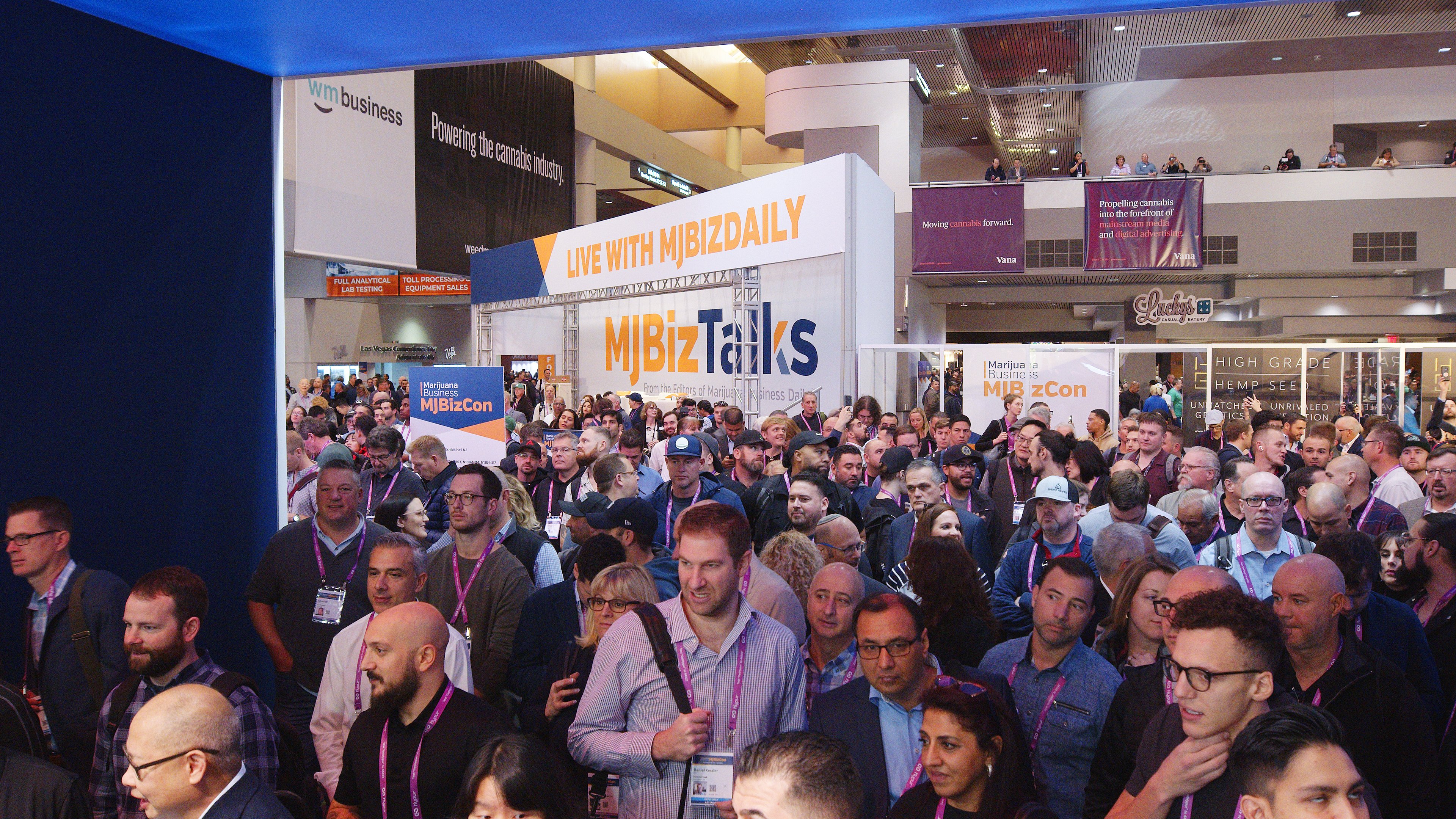 Last month, the talented team at Growlink convened in Las Vegas for the most significant cannabis show in the states. Organized by the editors of MJBizDaily, MJBizCon is the largest gathering of cannabis business professionals in the world. With an estimated 35,000 attendees, it's a must-attend event for vendors looking to grow their business.
As the leader in agriculture technology, Growlink was a fan favorite at the event, showcasing new products, updates, and giving away a snowboard to one lucky attendee. The booth was staffed by knowledgeable Growlink Account Executives Colton Breedlove and Jim Stephens, Field Technician Carrick McCallum and Ted Tanner, Co-founder, and CEO. "The spirit of collaboration was alive and well at this year's MJBizCon in Vegas. Never before have we felt so energized to be exhibiting at a trade show." - Stated Jim Stephens, Account Executive.
Growlink is staying firmly ahead of the competition with the launch of the world's first smart motor controller, which was premiered at the conference.
The Growlink Smart Motor Controller is connected to the internet and accessible using the Growlink app onsite or anywhere in the world. It is capable of controlling both AC and DC motors used in greenhouses to open and close vents and curtains. It will allow farmers to program rules using sensor triggers, timers, and schedules. It works with all Growlink wireless sensors and actuators.
In addition to the Smart Motor Controller is Growlink's High-Resolution Canopy Sensors. This wireless sensor network and analytics platform provide farmers meaningful insights using dozens of data visualizations, including real-time and playback heatmaps. The sensors are capable of monitoring every aspect of a greenhouse environment.
And while the new products were a show stopper, interest in their flagship product, Growlink Pro, the software platform that provides continuous records of what's happening in your grow, 24/7, for up to 365 days was also of significant interest. It provides real-time data and analytics and provides alerts for things that matter, like when temperature, humidity, or CO2 levels fall outside of pre-determined set points.
While the booth was abuzz with enthusiastic growers and showgoers interested in Growlinks outstanding products and services, the snowboard giveaway was a huge success in getting people in the booth who may have been unfamiliar with Growlink technology. Anthony Licavoli from Wojo Wax in Michigan was one such attendee and the lucky winner of the snowboard. Here he is with CEO Ted Tanner accepting his prize.
Overall this years, MJBizCon was an enormous success. "We really got a sense of how the market is maturing. Most of our conversations with attendees revolved around how they can excel within their sector and take their business to the next level." - Jim Stephens, Growlink Account Executive.