Cannabis Irrigation Supply is a family-owned and operated irrigation design firm and retailer. With over 35 years of experience in the drip irrigation industry, they leverage their expertise by providing efficient, cost-effective watering systems for cannabis grows of all sizes.

We recently sat down with Sam Luchsinger to get the inside scoop on their success. It turns out that their story began in 1981 when mom Joyce founded DIG, one of the U.S.'s first drip irrigation manufacturers. In 1996 dad Pete founded The Drip Store, one of the first online drip irrigation retailers, "back when Amazon just sold books," as he likes to put it.
Sam and brother Erik grew up in Hawaii, where they learned to surf, ride dirt bikes, and enjoy almost perfect weather. Not a bad place to grow up!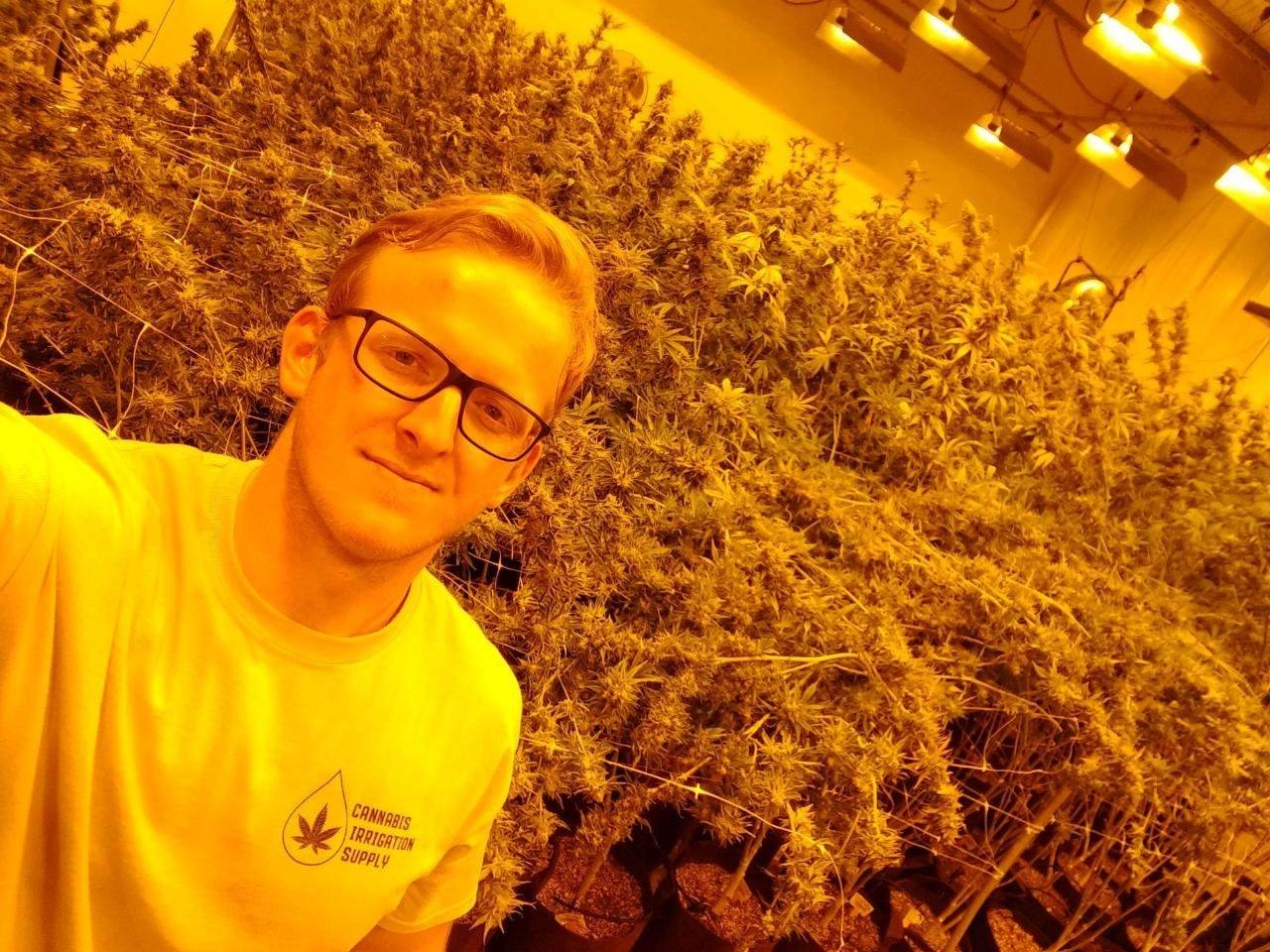 They eventually moved back to the mainland, where Sam gained experience with plants while working for a nursery.
Finally looking to retire, Mom and Dad turned things over to sons Sam and Erik in 2016, who now run the day-to-day operations. They pride themselves on the legacy their parents provided and dedicate themselves to the grower.
Growing up around the irrigation business, it was natural for them to take over the family business. But with a twist, as they refocused efforts to align with Arizona's newly legal cannabis industry. It was an insightful path forward as their first client after taking over was Native Roots, one of the U.S.'s most extensive multi-state cannabis operations. The rest they say is history. One of the largest suppliers of irrigation equipment in the cannabis industry, they pride themselves on the level of customer service they provide their clients. "Customer service is something we're passionate about. It's what sets us apart from the competition." Sam mentioned. "We're thrilled to work with Growlink who also understands the value of customer support."

Sam, single and ready to mingle, can be found brewing beer, riding dirt bikes, or doing jujitsu when he's not working. He loves dogs but doesn't have one right now and still loves to surf when he's oceanside.

Cannabis Irrigation Supply is dedicated to the grower and demonstrates that dedication by offering personalized customer service, short lead times, and not charging for consultations or designs. Whether you have six plants or 60,000, CIS can help.
Growlink enjoys working with Cannabis Irrigation Supply and look forward to a lasting, mutually beneficial relationship.