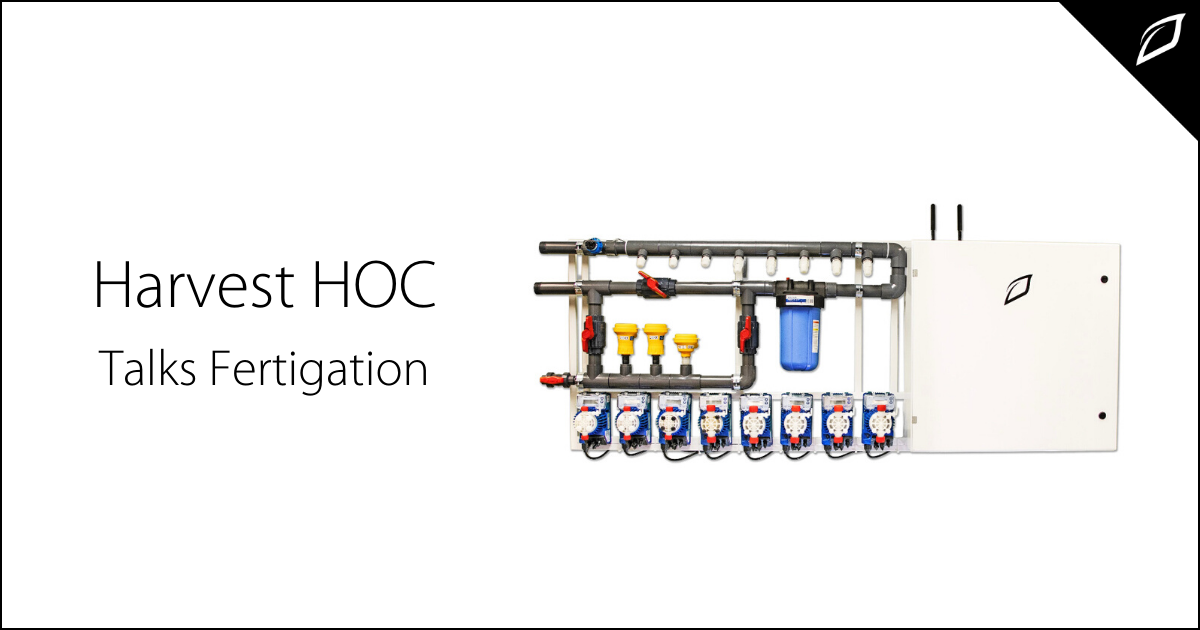 Growlink is proud to work with companies like Harvest HOC, who support local communities, invest in charitable organizations, and work to educate the public on how medical marijuana may assist a variety of ailments. Recently, we sat down with Gram Garby, cultivation manager at its greenhouse in Gainseville, Florida.
The Harvest Gainseville greenhouse is roughly 18,000 square feet total of grow space. They are in the planning and designing phase to add an additional ten thousand square foot indoor facility that is triple tiered LED four-tiered, capable of producing as much as a 30,000 square foot facility. For Gram, the COVID-19 crisis showcased the importance of automation, specifically fertigation.
Gram earned his degree in horticulture from the University of Florida and started growing medical and recreational cannabis in Denver, Colorado. Oddly enough, he's now back in Gainesville, having come full circle. He shared many insights with his experience in automated fertigation systems. Gram commented, "We did have an automated system and tracking system...they didn't interconnect, didn't match well. I could check my temperature and humidity, but I didn't get a great notification when I was off-site." Gram admitted that the system he was using didn't offer him the flexibility he needed when COVID-19 struck.
Luckily, they had installed the Growlink Fertigation system before the pandemic, which has allowed them to work more effectively. He especially appreciates the friendly platform that anyone with a cell phone can navigate to see what's going on in the greenhouse in real-time. Gram added that he started using "the fertigation tracking during this time (COVID-19) because it helps save some time and guesswork with employees running a drip irrigation system."
He started utilizing the fertigation portion of Growlink's system to get monitoring dialed in because there were days when there was no one to go around and to check the back flower houses because they were trying to limit staffing to comply with social distancing.
One thing that Gram mentioned is "that customer service with Growlink is by far the best that I've ever experienced in any company, in or out of cannabis. The owner of Growlink himself has picked up and helped troubleshoot issues, which I find incredible."
As an agricultural technology company, Growlink continues to innovate and improve its products and services. It's also helpful to get positive feedback and to know that their innovations are appreciated and being put to practical use.
Watch the full video below for more insights from Gram Garby at Harvest HOC.