Born and raised in Sacramento, California, Tim Crowell is a cannabis educator and crop advisor still living and working out of his hometown. After earning his BS in Sustainable Environmental Design at UC Davis, he earned a second degree in Remote Sensing (drones). He's been actively working in cannabis cultivation for a little over twelve years. Before starting his crop advisory business, Tim recently held an Assistant General Manager position at Connected California and Alien Labs.
Tim's current focus is creating educational cannabis content. He has taken on an instructor role at both San Francisco City College and Oaksterdam University. Ultimately, his goal is to instruct cannabis courses at his alma mater, UC Davis, and help mold the next generation in the cannabis space.
Once Growlink released their new PIC Smart Irrigation Controller with TDR probe sensors, Tim became an advocate, recommending the product to his Instagram followers, which is how we caught up with him. He was posting about our PIC Smart Irrigation Controller when our social media manager Kevin began communicating with him. So we wanted to return the love with a Grower Spotlight and some shout-outs. Tim told us, "So far, the Growlink PIC Smart irrigation system has been a great addition to my crop advising business. It is much easier to teach an irrigation system to growers with the use of sensors than walking through a room and guessing if the plants need water or not."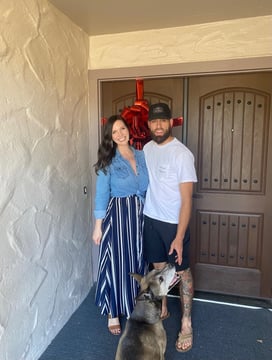 In his spare time, Tim spends his time outdoors in the mountains surrounding Lake Tahoe. During the winter, he can be found split boarding, and in the summers, on his bike riding the American River Trail. Tim and his girlfriend, Chantalle, are expecting their first child in October 2021. He and his partner are looking forward to sharing their love for the outdoors with their son. Follow him on IG @Bobby.Bagz